Adrian Rose has passed away.
Nobody expected that. He seemed to be in good health at his 69 and still in good chess shape.
He was one of our best club players, and also the top 6th Australian senior player at the moment.
We will always remember Adrian.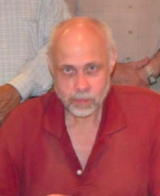 Notice in the Sydney Morning Herald
The following was not his best game obviously but it was important to me. We both were at 4/4 and had already played against the strongest opponents. Whoever wins becomes the club champion very likely. He won and scored 7/7 eventually.